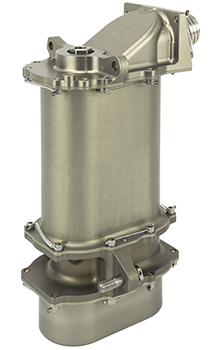 Extreme
Performance
Environments
Reliability
Performance
Environments
Reliability
Performance
Environments
Reliability
Performance
Environments
Reliability
Performance
Environments
Reliability
Performance
Environments
• Shock and Vibration
• Wide Temperature Range
• Ingress Protection

Aerospace Linear Actuators
Ultra Motion's electromechanical actuators push the envelope of performance, power density, and operation in demanding environments. Our engineering team has an in-depth knowledge of cutting-edge manufacturing techniques, high performance alloys, and design principles that allow our actuators to work flawlessly in the most critical applications.
Our aerospace offerings include best-in-class brushless DC motors for the highest possible power density, along with our patented and flight-proven
Phase Index
absolute position sensor, which is contactless, digital, batteryless, and uncontested when it comes to mass/space savings and resistance to shock/vibe.
Ultra Motion has provided actuators for use in a crewed spacecraft, hypersonic research vehicles, small orbital launch vehicles, group 4/5 uncrewed aerial vehicles, uncrewed rotorcraft, and more.
Contact
Ultra Motion Engineering today to discuss our capabilities and your application in detail.
Typical Performance Specifications:
-40°C to +100°C operating temperature
Extreme shock and vibration resistance
Environmental sealing to IP67 or higher
Contactless, batteryless absolute position feedback with optional redundancy
High bandwidth position control (small amplitude control > 15 Hz)
Forces up to 1,200 lbf peak
Contact Us To Discuss Your Application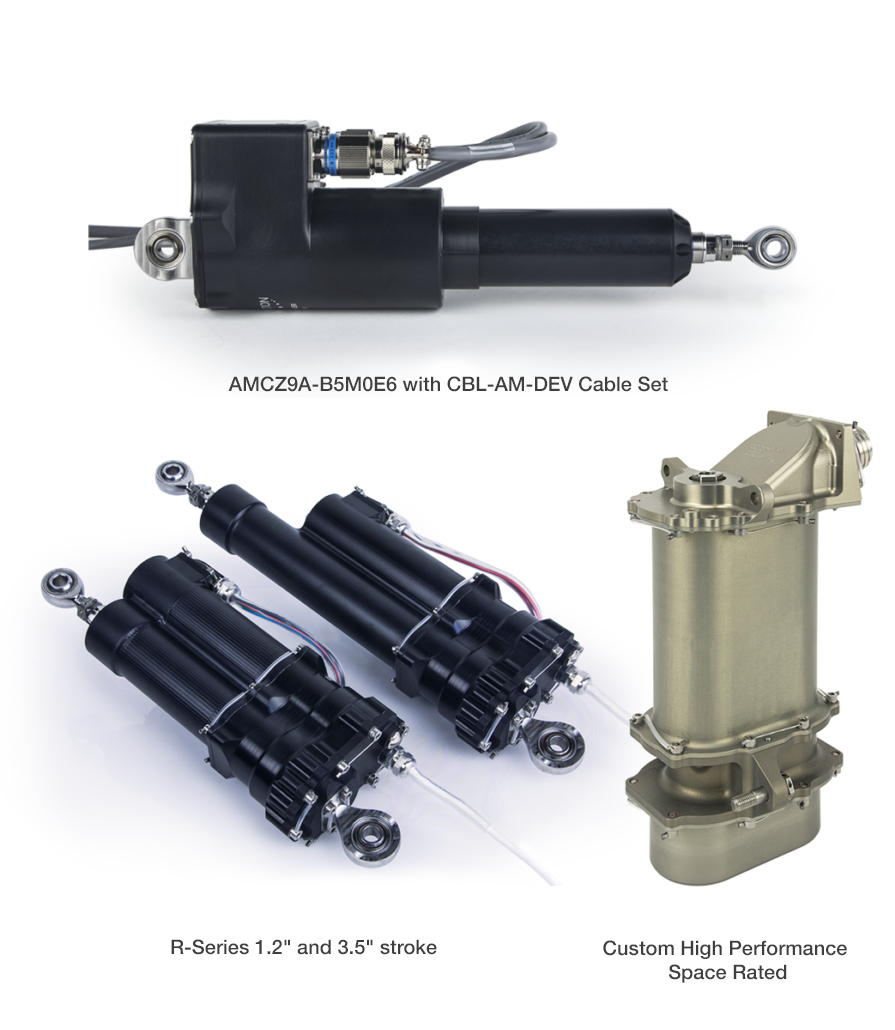 Thrust Vector Control
Launcher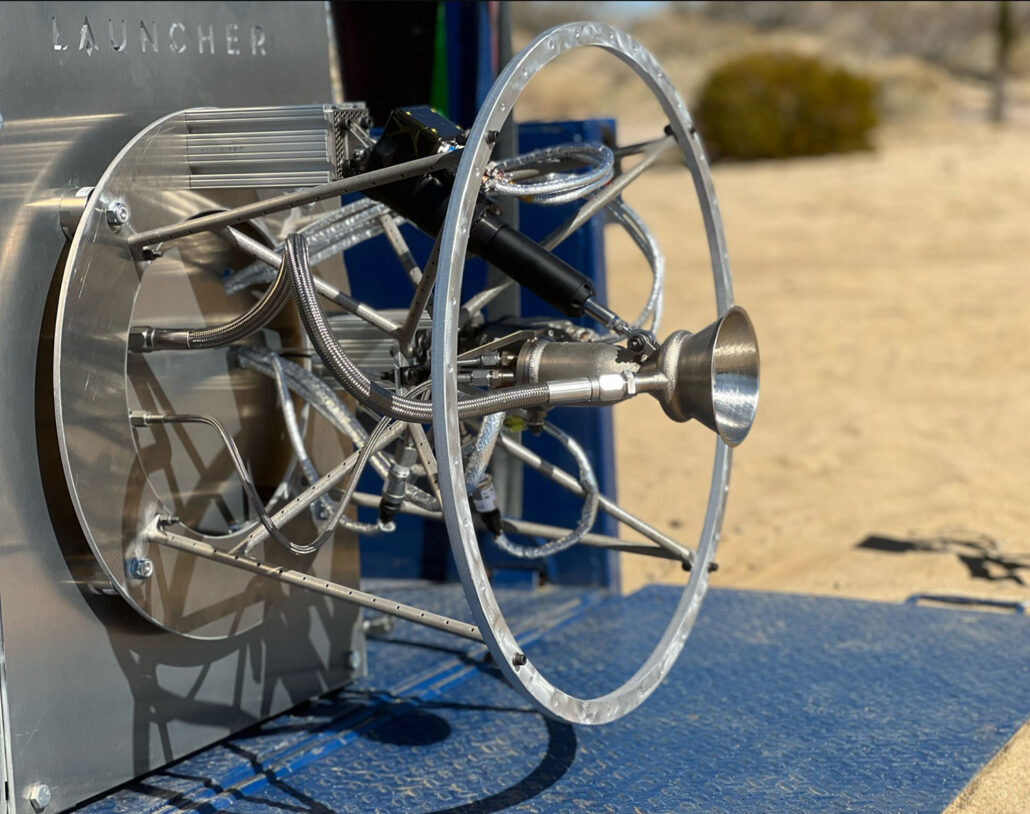 Image: Launcher Inc.
---
Orbex
Ultra Motion linear actuators provide high power in small spaces and are perfect for applications
that demand robust, dynamic motion. Two Ultra Motion actuators are used for Thrust Vector Control
of Orbex's second stage rocket, Prime.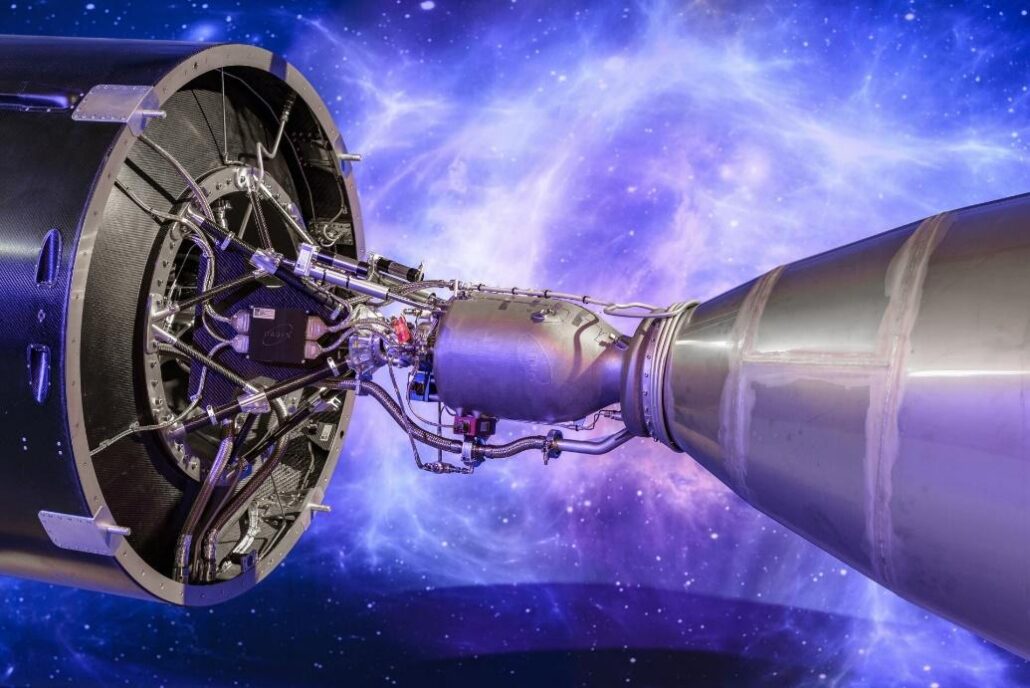 Image: Orbex
---
SDSU
Two Ultra Motion B1 actuators operate the gimbal on the SDSU Rocket Project. We are happy to support this program.
The video here: Video
---
Masten Space
Ultra Motion Linear Actuators Used in Test Flight for Mars Landing Technology.
Video courtesy Masten Space.
---
High Performance Space
This custom linear actuator is designed for use in vacuum or shallow underwater. The actuator has a 1.25 inch stroke length, a custom 200W brushless DC motor with a power-off brake, high-load ball bearing nut with a 0.125″ pitch, and a total gear reduction of 6.24:1. This actuator also includes an integrated version of Ultra Motion's Phase Index™ digital absolute position encoder with a 0-5V analog output. This encoder provides robust high-speed position feedback reliably and over a wide temperature range. An internal linear potentiometer is also included for redundant position feedback. The actuator is fully shielded against EMI, and has D38999 interface connectors. Contact Us for more information.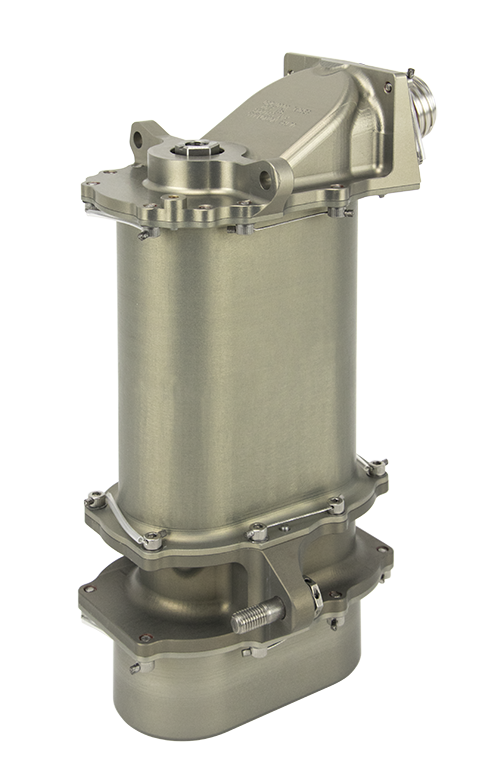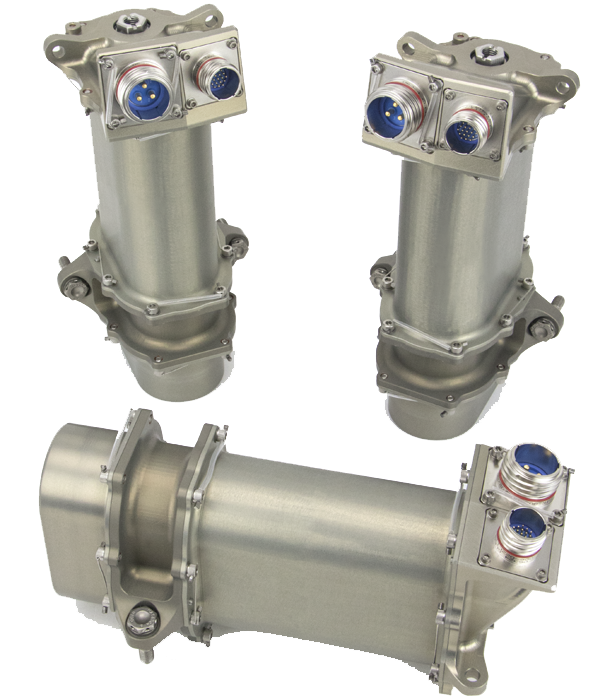 Nozzle Flap
Hermeus
Hermeus is an exciting new company developing a hypersonic aircraft with the goal of revolutionizing commercial flight. Ultra Motion's A2 Servo Cylinders control the nozzle flaps of their prototype engine during hot-fire testing.
The Servo Cylinder's robust construction ensures reliable operation in the harshest environments and the Phase Index absolute position sensor provides rock-solid feedback in high vibration applications. The integrated BLDC control electronics are designed to produce high efficiency and extremely dynamic motion, while offering the user a variety of command protocols to facilitate integration into their system.
Images courtesy Hermeus Corp.
Additional Design and Manufacturing Capabilities:
Vacuum and radiation exposure
Revision control
Lot tracking
ESD prevention programs
Electronic soldering and assembly certifications
Conformal coatings
100% acceptance testing
FAA 8130-9 (Statement of Conformity) process
Working with FAA Designated Engineering Representatives (DERs) to attain Parts Manufacturer Approval (PMA) certification